When you share or retweet this (or any!) post on social media, Milk Crater makes a donation to charity. Any help you can give us in spreading the word and changing how people listen to music would be huge! Thanks for sharing 🙂
Any fan of Andrew McMahon knows that since day 1, he has been revered for his lyricism. His ability to take emotions and experiences common to all of us and represent them via an intricate lyrical riddle left to be solved through deep and thoughtful analysis, or perhaps a two-word exclamatory phrase directed at some guy from high school, makes him accessible to everyone. As one friend put it: "…he does this thing where he buries beautiful, poignant lines in the midst of a song in a totally unassuming way."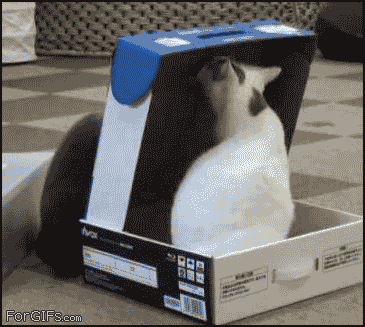 So that got me thinking. Given that Milk Crater is partnered with Dear Jack Foundation, founded by Andrew McMahon and dedicated to helping young adults and adolescents diagnosed with cancer, I thought it would be interesting to reach out to his fans to find out which of his lyrics resonated most with them. Some provided background stories, some did not, but all of them had me putting on my tightest jeans and listening to Andrew's entire discography start to finish.
Make sure to check out the playlist featuring all of the quoted songs at the end of the post.
"Sometimes when I'm falling in my dreams, I can feel you falling next to me." – Andrew McMahon in the Wilderness "Rainy Girl"
"I'm a long-time Andrew fan, but nothing he's ever written hit me the way Rainy Girl did one overcast morning in San Francisco. I was exhausted and worn down, but Rainy Girl gave me a bit of hope that day. And tears. There were lots of tears." – u/welostmagic
---
"It's like I wrote, every note with my own fingers." – Jack's Mannequin "The Mixed Tape"
"I met my now fiancé in college a few months before I went to study abroad in Italy. Although we weren't dating at the time, we connected over music, and this song and these lyrics specifically always reminded me of him and the time during finals week when we stayed up until 2am sharing songs instead of studying for our exams the next day." – Lauren S.
---
"This world can be ugly, but isn't it beautiful?" – Jack's Mannequin "There, There Katie"
– u/daughterofair
---
"Some days all I do is watch the sky" – Something Corporate "Watch the Sky"
"I had him write 'watch the sky' for me and had it tattooed on my wrist. Kind of a reminder not to give up when things feel like they won't get better." – u/JohnR831
---
 "These nights I get high just from breathing. When I lie here with you, I'm sure that I'm real, like that firework over the freeway. I could stay here all day, but that's not how you feel." – Something Corporate "Walking By"
"One of his most beautiful songs." – u/noooorasaurus
---
"And we won't wake up on Sunday, so I'm building us a church, where we can sleep in, with the gods at work.

And our friends will write us letters. They'll never understand why we don't call. We're hiding out until the empire falls. Let it fall.

I get the feeling we're so misdirected. I get the feeling we have lost control. Til then, I'll turn you to the new religion. We're dropping out into the so unknown." – Jack's Mannequin "Drop Out – The So Unknown"
"I've only heard him play it once. It's clever and to me captures the feeling of a relationship really well. It speaks to the excitement, but also fragility. I'm not sure exactly how he intended it to be, but I love the song and think it's a great analogue to a relationship." – u/eatscheerios
---
"Smell the gas burn, saw your street sign, doing 80 in a 45, throwing shadows you could hear if you listen." – Andrew McMahon in the Wilderness "High Dive"
"I really like his use of imagery here. And can the shadows be heard just because he is moving so quickly, or does he mean that the 'you' isn't catching on to the insecurities he is trying to convey without speaking the words?" – Anonymous
---
"I'm here 'til close with fingers crossed each night 'cuz your place isn't far." – Jack's Mannequin "Bruised"
"Well, its relevance pops up when I'm in a post-breakup funk. I have a hard time giving up and letting go, figuring out when I've tried enough. I relate to the sense of longing. -u/upandoutward
---
"The darker the secret, the harder you'll keep it." – Jack's Mannequin "At Full Speed"
"This one always seems to hit me. Sometimes no one can ever know what your feelings or thoughts are." – u/JohnR831
---
"There's a fighter somewhere underneath this skin and bones." – Jack's Mannequin "Cell Phone"
---
"And when the rain comes, it'll fall and that's okay. And when the sun comes out, it's gonna be a beautiful day." – Jack's Mannequin "Lonely For Her"
---
"You've got a choice, I've got the hands. Skeleton and plans, you've got to let them go." – Andrew McMahon in the Wilderness "All Our Lives"
"I like the way he is essentially saying 'live right now.' Let go of your skeletons and forget about the plans you made, because you have no idea what's coming up around the bend. A great reminder to relax and enjoy life a bit more." -Anonymous
---
"F**k Yeah! We can live like this." – Jack's Mannequin "Holiday From Real"
"Honestly, I was 14 and it said 'f**k'. But also at a time where I was having some anxiety, it helped me feel satisfied with where I was in life." -Sam B
---
"There are sweet fluorescent enemies that live inside of me." – Something Corporate "Hurricane"
"Because it can go 1 of 2 ways depending on what a person would consider an enemy. Having a sweet fluorescent enemy is a strange description. The fluorescence, to me, signifies the inner enemy has life. Life is generally seen as a positive, so maybe the person is having a positive change but coming from a negative space. Or the exact opposite." – Dani Y
**It's been pointed out that Josh Partington of Something Corporate actually wrote "Hurricane." Since the lyrics were performed by Something Corporate, we'll leave them here to be enjoyed by all! Thank you for calling us out on our mistake, and sorry for the confusion!**
---
"You gotta swim, swim in the dark. There's no shame in drifting, feel the tide shifting and wait for the spark. You gotta swim, don't let yourself sink. Just find the horizon. I promise you it's not as far as you think." – Jack's Mannequin "Swim"
"Because sometimes life throws some shitty things your way and it can feel like you're drowning. But, as the song says, you have to swim, and work to change things for the better." – u/gooseleg
---
If you enjoyed going on this lyrical journey, make sure to share with your loyal social followers! Every time this post gets shared, Milk Crater donates to the Dear Jack Foundation. You can make the world just a little bit better and all it takes is a click! It's the #MilkCraterWay